Archive for the 'Community Interests' Category
Andrew Mackintosh May 25th, 2018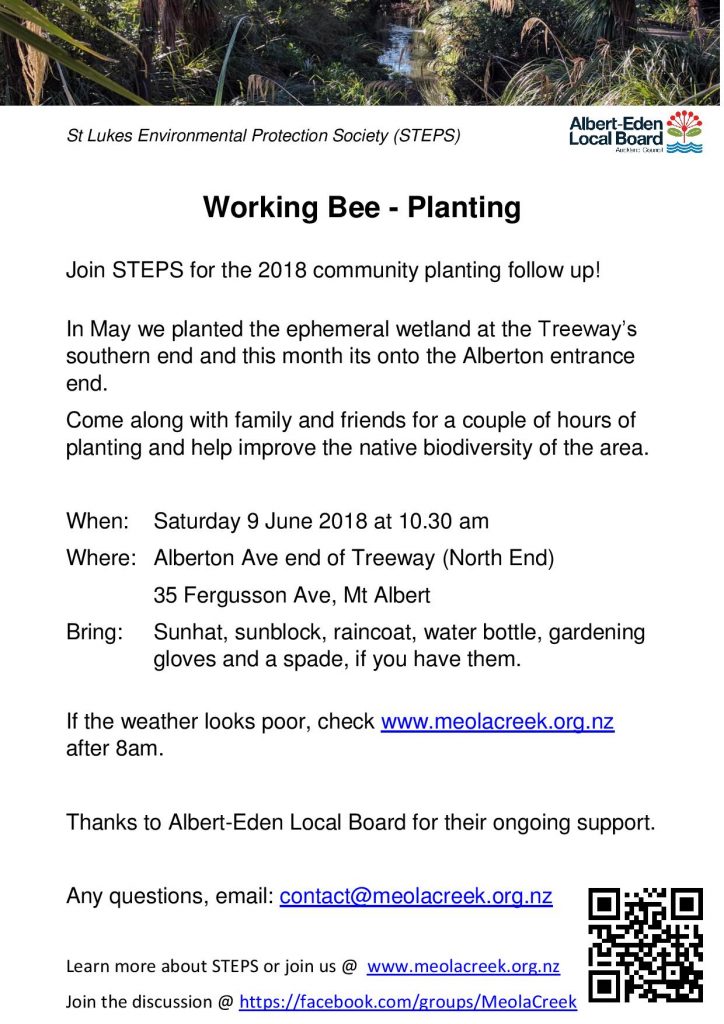 Liz April 13th, 2018
3pm-5pm  @ KERR TAYLOR RESERVE (end of Fergusson Ave)
LAST CHANGE OF DATE / CHANGE OF STRATEGY
Due to the consistent bad weather this weekend we have decided to postpone the Neighbour's Day event to a final date –  Sunday 29 April from 3-5pm. This is a rain or shine date as we plan for a garage BBQ at  no 33.
If the weather is nice we can put a bouncy castle up last minute and we can  move into the sun.
Hope to see you all on Sunday 29th rain or shine, bring chairs, drinks, salads and desserts, cutlery, plates and glasses, maybe some rugs for the kids to play some games.
Your organising team Liz, Pat, June, Mike, Ricky and Ellen
Please contact us via this site if any questions.
Liz March 29th, 2018
STEPS reported an infected hedge near St Lukes on 13 March.
This posed a major threat to many of the special trees in nearby Roy Clements Treeway.
It took some time to get permits for removal on this public walkway but was removed by 12 April. We thank Auckland Council for the care taken here and also with the infected lophomyrtus on the treeway.
We ask members to keep a look out, especially on ramarama plants, also pohutakawa, rata manuka and kanuka. Call MPI biosecurity hotline – 0800 80 99 66 immediately if you find it, and do not touch.
For more information go to DOC Myrtle Rust info. And see MPI's new approach info  – April update.