Archive for the 'Community Interests' Category
Liz December 8th, 2018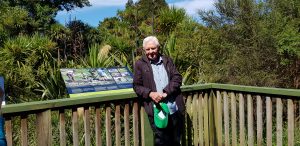 Continue Reading »
Liz December 1st, 2018
Watercare selected Ghella-Abergeldie Harker Joint Venture as preferred bidder for the construction of the Central Interceptor project.
Watercare says " The joint venture of Ghella and Abergeldie Harker has over 150 years of Italian and international tunnelling experience and ability – ensuring the utmost skill and competence in the delivery of our project.
Ghella has successfully completed numerous projects of this scale worldwide. These include the Legacy Way tunnel project in Brisbane which achieved world records in tunnel boring machine excavations. Currently, Ghella is working on some of the biggest tunnelling projects around the world, including the Follo Line in Oslo, the Sydney Metro and the Riachuelo sewage system in Buenos Aires.
Abergeldie Harker has successfully delivered complex underground construction projects across New Zealand over the past four decades and is one of New Zealand's foremost shaft sinking and pipejacking contractors. Its parent company Abergeldie is one of Australia's leading three waters contractors with extensive experience working on major water and wastewater assets throughout Australia.
Over the next two months, we will continue our due diligence, working with the joint venture on conditions and issues relating to their bid. If these conditions can be successfully worked through, we will take a recommendation to the Board in the first quarter of 2019 to issue a contract."
A media release is attached. CI media release_29Nov18
A news report is can be read here
Liz November 18th, 2018
We are cancelling 24th as it looks like rain both Saturday and Sunday.
Our next event will be December 8th – to inaugurate the new signs on Roy Clements Treeway.
Join STEPS improving part of the Roy Clements Treeway.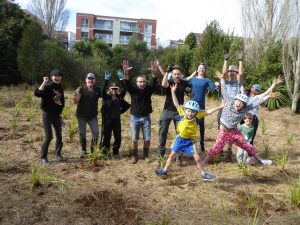 Earlier in the year, we planted the ephemeral wetland at the Treeway's southern end, and it now needs a little tending to keep it thriving.