Archive for May, 2018
Andrew Mackintosh May 25th, 2018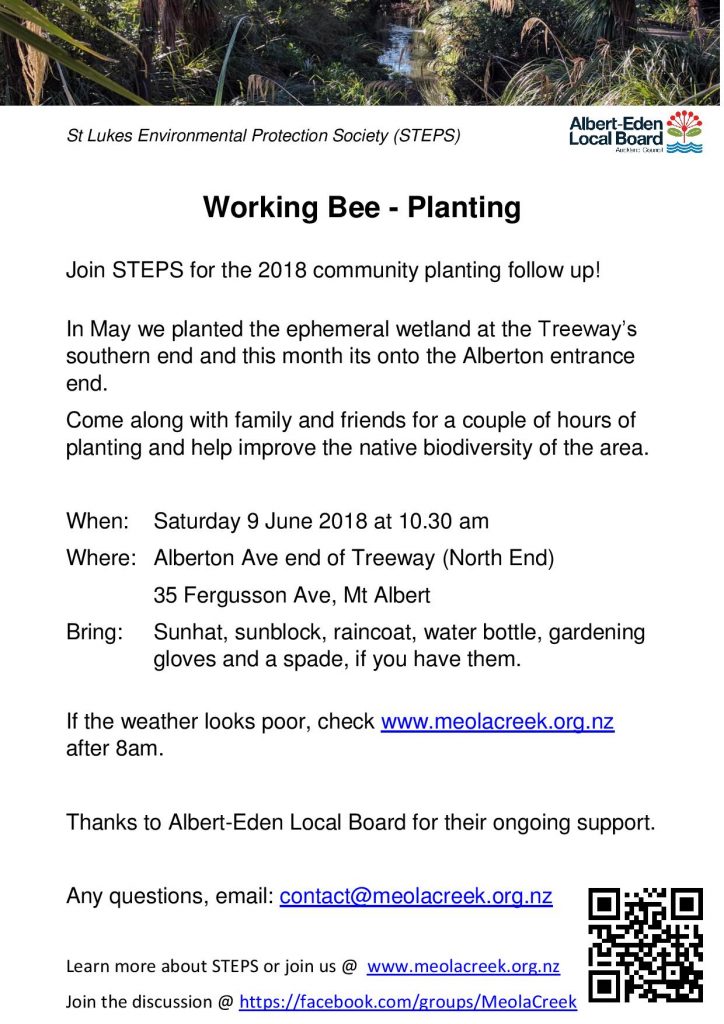 Liz May 22nd, 2018
Moth plant is one of our most invasive plants along Waititiko Meola, together with tree privet and woolly nightshade (see http://pestplants.aucklandcouncil.govt.nz/plants-a-z)
STEPS has been supporting a Mt Albert Grammar School (MAGS) "moth plant competition".   Michael Ashby Chair of MAGS Environment club wrote:  [STEPS] contribution went towards the purchase of prizes for students who collected over 1,000 pods. Unless they were in the Top 5, they could have conceivably won nothing. The funds ensured that every entry above 1,000 pods received at least a $100 prize. For the "not Top 5 but at least 1,000 pods" this was a $100 Westfields voucher. ?
Please let STEPS know that we were very grateful for this contribution. It meant that all up we had $3,700 in prize money 
You can hear Michael talking about it at:
https://www.radionz.co.nz/national/programmes/afternoons/audio/2018645818/eradicating-the-moth-plant-from-auckland
Our Congratulations to MAGS Environment Club and MAGS Pupils for making a difference!
Andrew Mackintosh May 20th, 2018
Saturday 19 May was a fine morning for the historic planting of the Roy Clements Treeway meadow.
Sel, Mac, Dennis, and Trevor transported plants; Nick laid them out and we all dug holes. Stanley, Freddie, Liz, Neil, Venus, Derryn, Bojan were later helped by Rowan and Lochie, along with a Euston Road family of mum Karen and her two girls on bikes who (assisted by Pat's refreshments) brought new energy and purpose to help complete the work by 12.30.
Tawhirimatea played a part by providing showers and mists for the plants in the afternoon. By growing ti Kouka, harakeke, manuka, mingimingi, pohuehue, upokotangata and purei we expect the soil will improve and hold more water over time. This will improve the 'sponginess' of the Waititiko- Meola catchment and reduce the amount of oil used in mowing Auckland's parks. Thanks to all – Whakawhetai kit e katoa, for a fun morning.
Coming events: We will hold another planting at the entrance over the next few weeks – watch our web site or facebook for details.