Archive for the 'Meola Creek Waititiko' Category
Andrew Mackintosh May 25th, 2018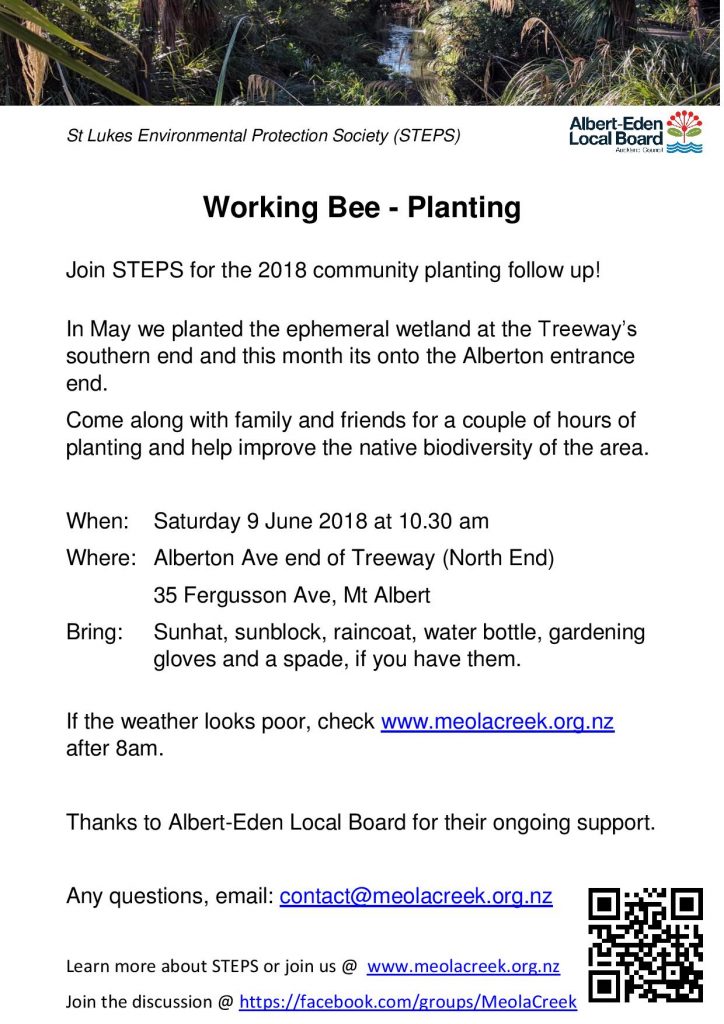 Liz December 27th, 2017
A study conducted for Auckland City's integrated catchment study looked at two large aquifers on the isthmus, comparing current with "maximum probable 2050 land use" in Meola and Onehunga. This picture shows the  "paleo ridges" and "paleo valleys" of pre-volcanic Waitemata sandstone, along which the groundwater flows. It seems Meola Creek and its former tributaries closely follow the valleys of the old landscape.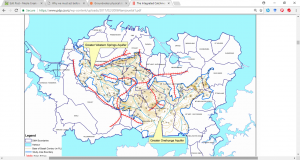 The study concluded that although spare capacity existed in the aquifers to accommodate additional stormwater disposal there was a major unresolved issue is to find practical ways to capture and inject large volumes of stormwater generated by short, high intensity storms.  It noted that additional flooding would occur in high rainfall years.   See ICS Groundwater Behaviour and Assessment
This poses a few questions such as:
what is the significance of 'spare capacity' in the aquifer?  Does it mean that groundwater supplies have been reduced?
what methods would Auckland Council (AC) grant itself consents for, in order to reduce flooding and recharge the aquifer?
how would AC guarantee no reduction of groundwater quality as it tries to deal with further urban development and intensification?
what stormwater treatment methods can AC show us now as functional examples?
Liz November 11th, 2017
STEPS has worked with Council Biodiversity, Wildlands and other experts over the years.  We have developed starter plant lists of  'naturally occurring' species for three habitats which occur along Meola Creek:
Lava Rock forest
Stream side planting
Wetland planting
These lists are useful for community plantings and for site re-instatement as improvements take place in the catchment. Thanks to Nick Goldwater and Sel Arbuckle for plant lists.  Below is a photo taken by Roy Clements of a wetland community planting.
Planting the STEPS Wetland May 2009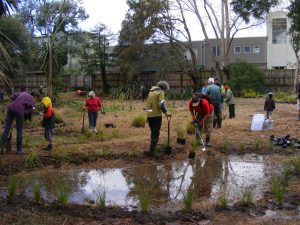 Rock Forest planting schedule FoM STEPS plant lists- wetland and streamside (riparian)
Auckland Lava Rock Forest plant list (from Friends of Maungawhau – first published in their book: Maungawhau – a Short History of Volunteer Action 2014)