Andrew Mackintosh November 1st, 2018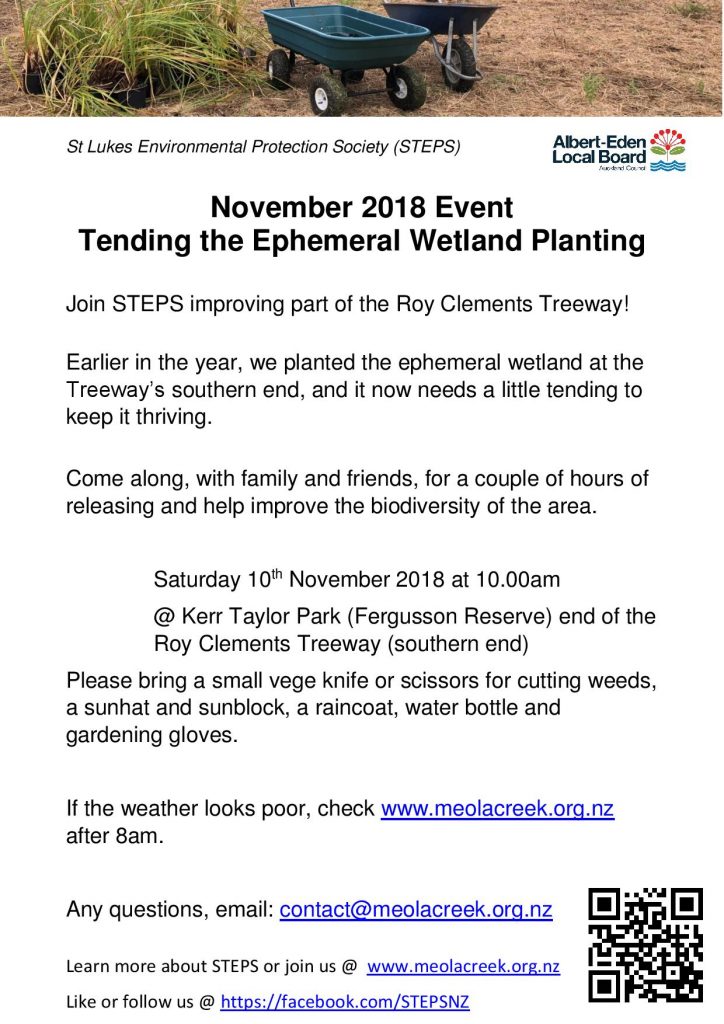 Liz November 1st, 2018
Thanks to Albert Eden Local Board for funding the beautiful new signs along the headwaters of Waitītiko Meola Creek.  Watch this space and join STEPS for an end of year hikoi to review the signs, followed by a snack and a chat on Sat 8 December 10am – watch this space for more details.
Andrew Mackintosh October 13th, 2018
Thanks to Roy, Venus, Rowan, Lochie, Liz, Sel, Neil and Mac for coming along and taking part.   A great adventure discovering new places and things.