Liz May 19th, 2021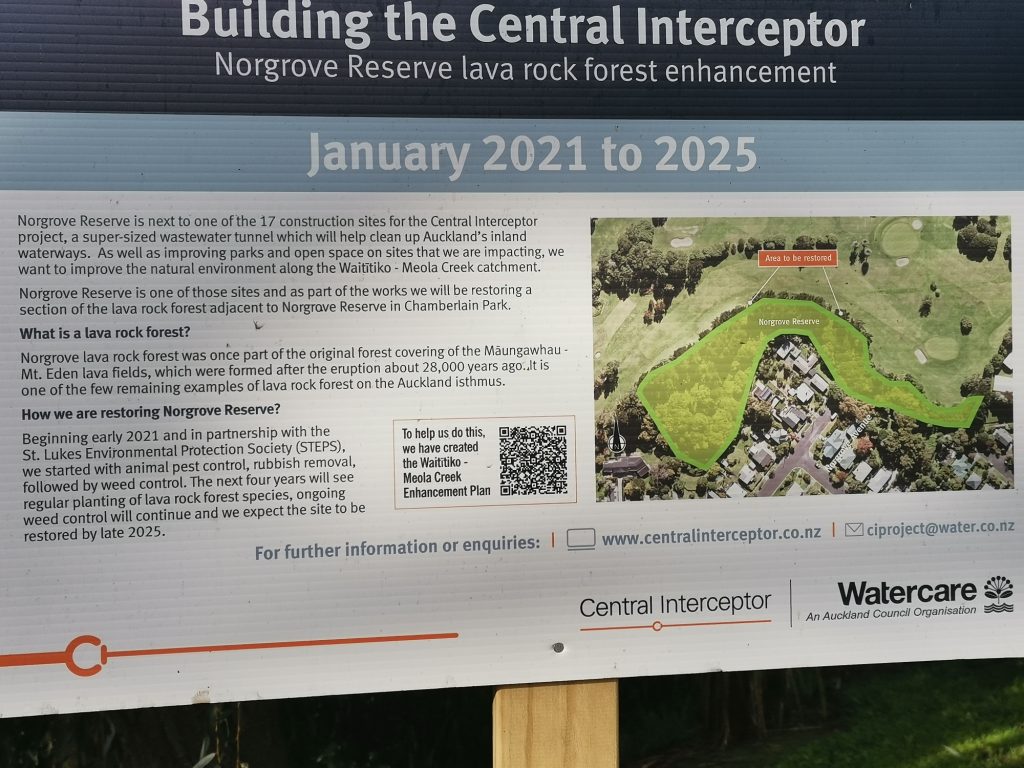 A sign has been put in the park at the end of Norgrove Avenue, Mt Albert describing the work that Watercare, Te Ngahere and STEPS are undertaking to control the pest plants and exotic weeds that are choking new growth of the lava rock forest there. Work is underway to capture animal pests (many opossums) and to remove the ivy as shown below.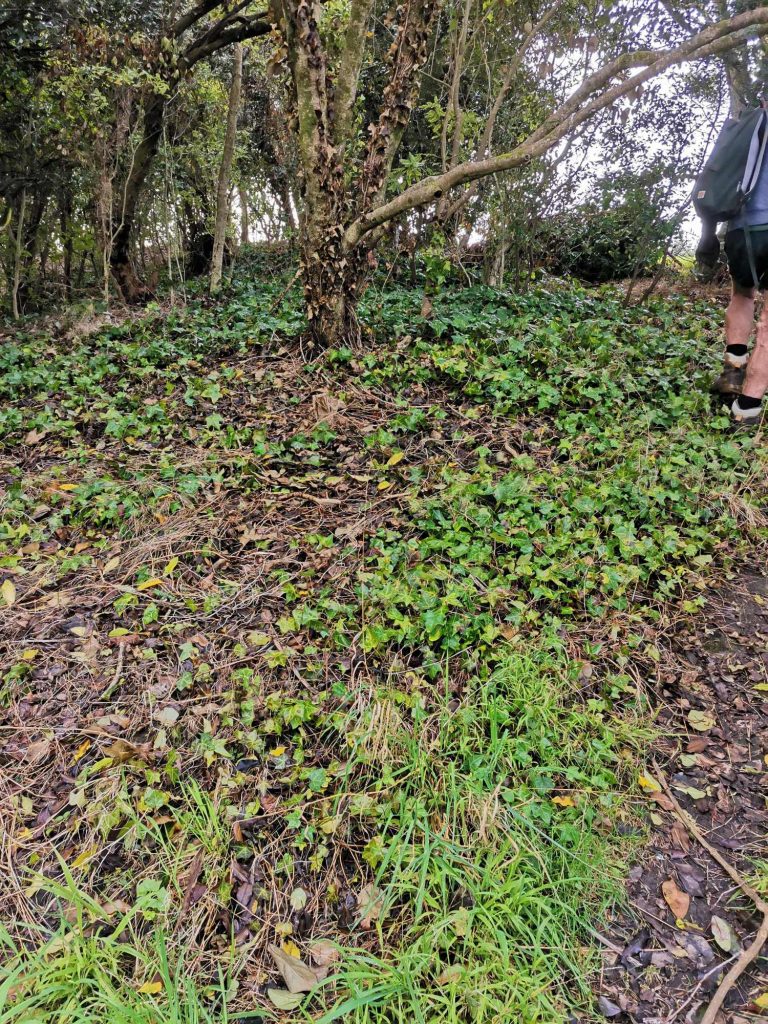 STEPS is delighted with the early success in controlling rampant asparagus weed. Thanks Te Ngahere and Watercare project team.
Watch this space or STEPS' facebook page for more updates.
See our earlier blog describing rock forest here