Liz September 22nd, 2017
With renewed awareness about the issues of urban stormwater in Auckland STEPS has been busy walking people through Roy Clements Treeway and Kerr Taylor Reserve.
Here Pat Prescott and Cathy Casey are shown walking along the boardwalk.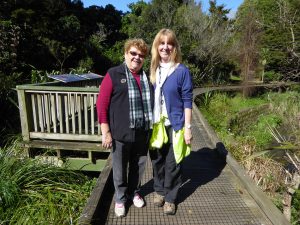 We were delighted with the diligent follow up from Councillor Casey and council officers about some of the improvements that need to be made.
Orakei Local Board Chair Carmel Claridge also took a walk with us in August.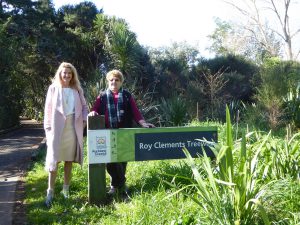 Carmel has been working closely with STEPS Patron Roy Clements as they improved the Purewa stream over the past few years, and she is standing here with Pat Prescott at the sign for the Roy Clements Treeway.
We thank Cathy and Carmel, along with others who are asking about STEPS' work and the state of Meola Creek in 2017.