Liz September 24th, 2017
Orakei Local Board Chair Carmel Claridge took a walk with us in August.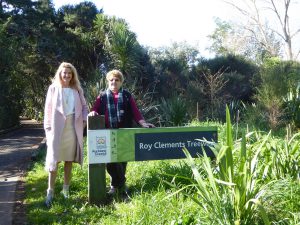 Carmel has been working closely with STEPS Patron Roy Clements as they improved the Pourewa stream over the past few years, and she is standing here with Pat Prescott at the sign for the Roy Clements Treeway.  Carmel also Chairs the Friends of Pourewa Valley http://www.pourewavalley.org/.