Liz March 4th, 2021
LONG TERM PLAN [LTP 2021-31]: submissions close 22 March 2021
Auckland Council [AC] LTP 2018-28 – had included the Western Isthmus project to address long standing storm water and combined sewer issues in Waitemata Harbour, and creeks including Meola, Oakley and others. AC took a strategic approach with a "water quality targeted rate" [WQTR] to fund AC Healthy waters stormwater works here. The expectation was that the work on Western Isthmus would be followed by similar work on Eastern Isthmus and elsewhere.
Now LTP 2021-31 is talking about extending the WQ targeted rate by 3 years which is good. However it does not acknowledge that Watercare Board held a special meeting on 23 Dec and decided to defer the Western Isthmus Program by 3 years. They would also undertake only 50% of planned renewals (ie fixing old and failing pipes). (see board paper for a fuller list).
Why is this major delay not clear in the LTP ?  At very best this is disconnected decision making. The Long Term Plan does not give any choice to people – as presented it is a compromise. We contend they should have given options to the people of Auckland on both rates and Watercare pricing options. What are the implications for Eastern Isthmus? And what delays to other "renewals" mean unhealthy spillages and polluted beaches throughout Auckland? Have your say on the Auckland Plan here.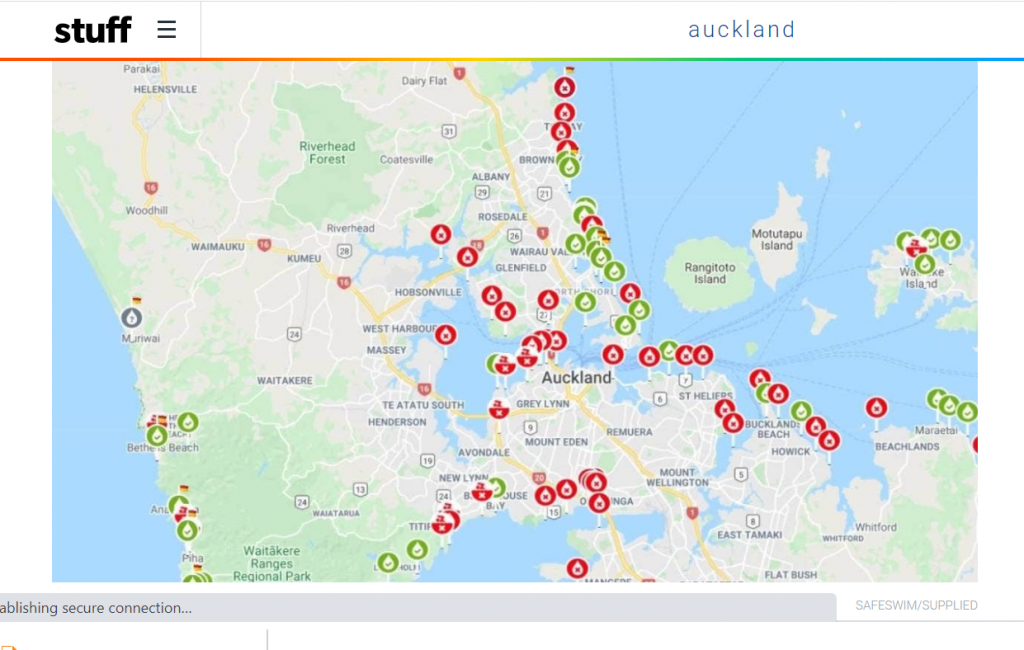 Lack of transparency, and disconnected decisions contribute greatly to more of the same old same old… dirty creeks, beaches and harbours are an accepted part of life under Auckland Council. Why change now?
A recent review of Watercare's performance by the Water Industry Commission for Scotland (WICS) recommended significantly MORE capital spending by Watercare and the ability for them to be able to borrow money outside of Auckland Council's capital constraints. We understand this simply requires agreement between Auckland Council and Watercare, reversing an agreement they made 2-3 years ago.
Watercare Board could have chosen steeper price increases and continued with the WI. Perhaps they should have put the decision by Watercare to moderate price increases to a vote by people in Auckland. Instead the LTP runs counter to advice given to AC as recently as November 2020.
STEPS is developing a submission to cover these points and point out yet another major reversal by Auckland Council in relation to its poor water infrastructure. Please contact us to discuss this further.
Background: Watercare Board meeting 23 December 2020
Board paper spells out deferrals, see red/ blue lines. And spells out the motion at the end on p9
Watch the video https://vimeo.com/493893813 – where they talk through the board paper

30m – 34M. A summary of all current Watercare capital expenditure projects (including CI and Western Isthmus)

1hr 05M – 1 hr 09M. Motion put by the chair to defer WI (among other projects) by three years.
1 hr 28 mentions western isthmus deferral
1 hr 34 M – Unanimous acceptance of the motion.
1 hr 20M – 24M there is an explanation of the inefficiency of Council ownership of Watercare and why consumers would be better off under Watercare stand alone.