Liz May 29th, 2022
On Friday Roy, Freddie, Trev and Liz went to the Treeway when it opened in the afternoon. Auckland Council had arranged a whakawātea or special blessing that day. We spoke with the kaikarakia and they explained they used water and a special ceremony for cleansing. The intent is to lift the heaviness that we as a community and as individuals feel after such a shattering event. We walked through the Treeway together on a lovely afternoon thinking about the person and their whanau, and the beauty of the surroundings.
Our community feels upset and unhappy. We extend our deep sympathy to the whanau of the unfortunate and undeserving victim of this crime. We thank the police, community, and all responders.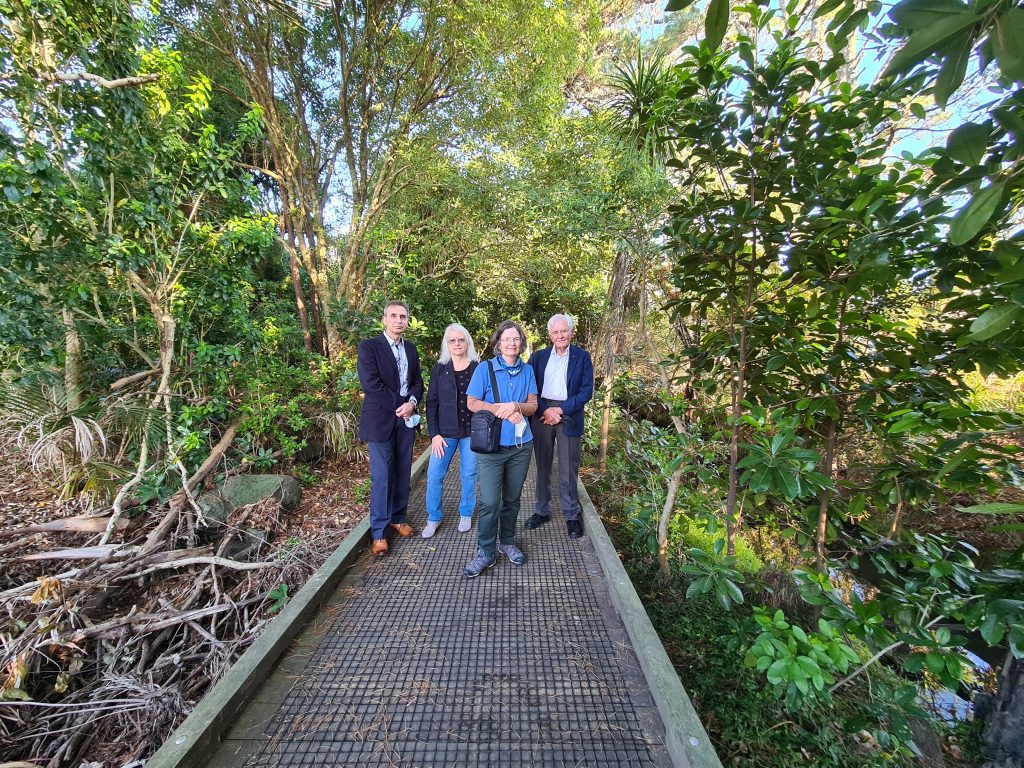 The crime status is explained here: www.stuff.co.nz/national/crime/128789783/man-arrested-and-charged-with-murder-in-mount-albert-stabbing
Your thoughts are welcome at this very sad time.