Liz July 1st, 2023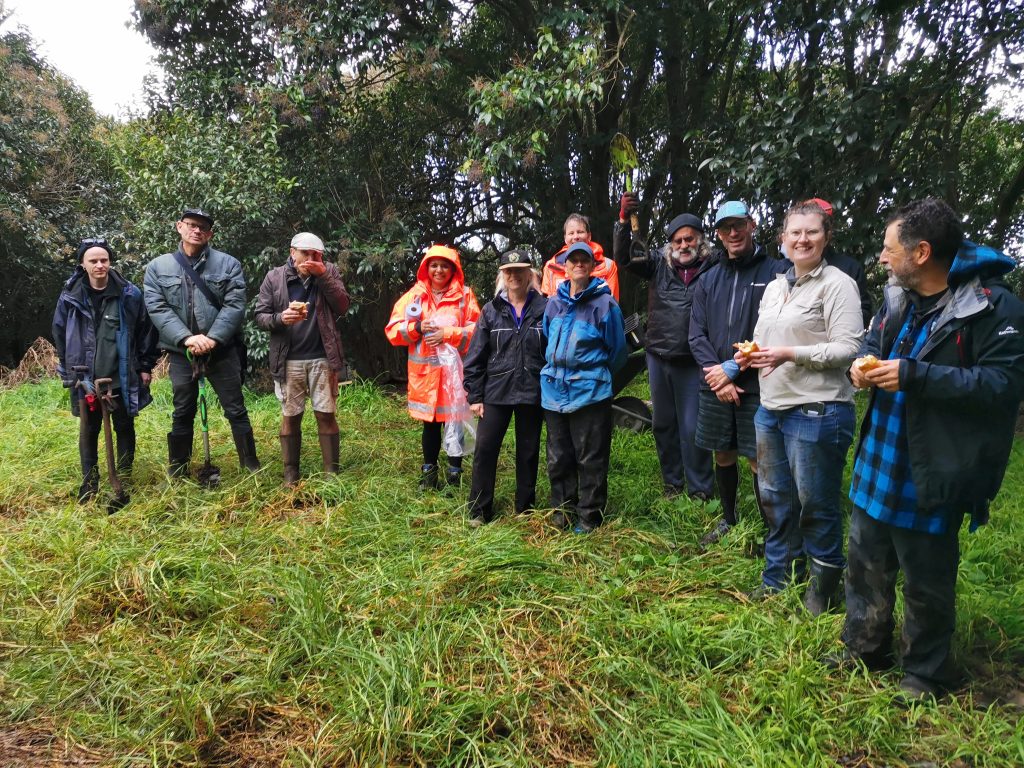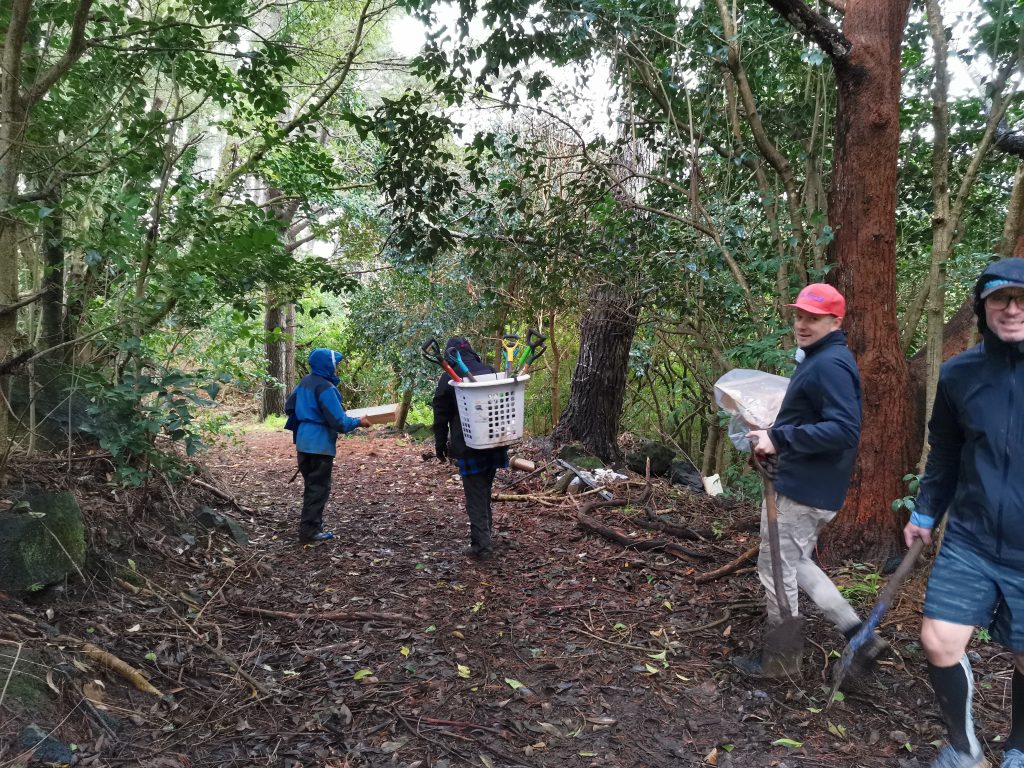 On Saturday 1 July we had an enrichment planting. We selected a few key species of lava rock forest, and planted them in the shade of the dense privet canopy on Chamberlain Park lava flow. As these local plants grow up, exotic weedy privets can be slowly eradicated.
Thanks to Jen, Christina, Ben, Mary, Damien, Dan, Sel, Freddie, Trevor, Phil, Paul, Kim and Louise. Also Shalini, Richard, Watercare and Te Ngähere for their great support.
We planted 235 houpara/ pseudopanax, matipo/ myrsine, pigeon wood/ Hedycarya, puriri, kohekohe and karaka trees.
This day was showery, and there were muddy patches and pools of water on the green which caused the closure of the golf course.